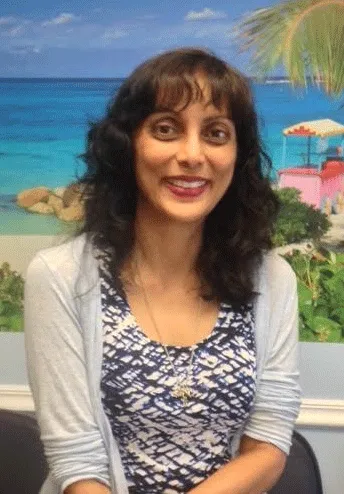 Smita Parikh Mengers, MD, F.A.A.P
Dr. Smita Parikh Mengers is a member of The Leading Physicians of the World and was recently named Among the Best Pediatricians by readers of Washington Families Magazine. She is a board certified pediatrician and a fellow of the American Academy of Pediatrics. Dr. Mengers was born in India and moved to the United States at the age of 7 years where she completed school in Chillicothe, Ohio. She graduated magna cum laude from Case Western Reserve University with a BA in Medical Anthropology and received her medical training at Wright State University Boonshoft School of Medicine in Dayton, Ohio. She and her husband then moved to the DC area where she finished her pediatric residency training at Georgetown University Hospital.
She went into private practice in Montgomery County in 1992 and started her own small practice in 1999 where she loves watching her patients and their families grow up. She has been on staff at Shady Grove Adventist Hospital for 25 years. And not only is she on staff at but, also is the Chairman of the Department of Pediatrics at Holy Cross Hospital (Germantown Only). She an Assistant Clinical Professor for George Washington University School of Medicine and enjoys teaching students in her office. She has a special interest in travel medicine and has volunteered abroad on medical mission trips. She is fluent in Gujarati and speaks some Spanish and Hindi.
In her spare, she likes to travel, hike, and garden. She enjoys spending time with her husband Tim, two daughters, son and pets. She looks forward to providing you and your child with quality and compassionate care.
---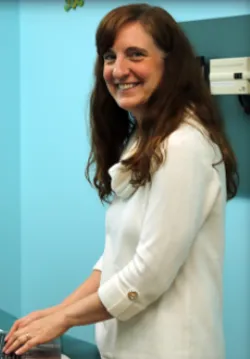 Wendy Rumble VanBronkhorst, MD, F.A.A.P
Dr. Wendy Rumble VanBronkhorst is a board certified pediatrician and a fellow of the American Academy of Pediatrics. She was born in Bloomington, Indiana and lived in Colorado and Vienna, Austria before moving to Gaithersburg, where she graduated from Gaithersburg High School. Dr. Wendy received her BA with Honors in Molecular and Cellular Biology from Haverford College and then spent a year in Japan working as a Biologist. After returning to the US, she taught preschool in Seattle and in Gaithersburg.
She earned her medical degree from the University of Rochester School of Medicine in Rochester, NY. After spending a year at home with her first son, Dr. Wendy completed her internship and residency at INOVA Fairfax Hospital for Children and was named Resident of the Year in 2003.She then spent two years in Virginia, dividing her time between private practice and as a residency preceptor at INOVA Pediatric Clinic. Dr. Wendy joined Dr. Mengers in 2005, and is also currently an Assistant Clinical Professor at the George Washington University School of Medicine.
In her spare time Dr. Wendy enjoys traveling, camping, playing the piano and reading. She and her husband David live in Gaithersburg with their three sons.
---
Our Office Staff
Our office staff is made up of medical assistants, who are all committed to the care of your child. Our staff is ready to listen and answer all of your questions and concerns — even the smallest ones. Our medical assistants are personally trained to provide helpful and accurate telephone advice.